5 to 9 MPH Is All It Takes to Get Whiplash from a Car Accident.
One study found that more than 70% of people who visit the ER after a car accident are still in pain six weeks later. That's because, a car accident triggers adrenaline levels to spike. This defense mechanism has a numbing effect on pain.
After the threat is gone, it's common to feel soreness and discomfort that you hadn't felt immediately. Symptoms of serious injuries such as whiplash may manifest days or even weeks later.
Fortunately, chiropractic care can offer both short- and long-term relief from pain. In addition to treating pain and injuries, there are many other imporant benefits that treatment offers which are not so conspicuous.

9 Benefits of Chiropractic Care After a Car Accident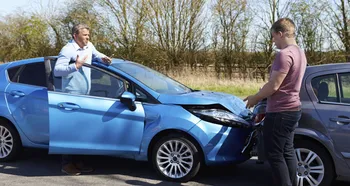 Injuries are not always obvious
Reduces inflammation
Non-invasive treatment
Reduces scar tissue
Pain relief without the use of drugs
Reduces pain throughout the entire body
Avoid long-term -pain
Restores range of motion
Improves your chance at making a successful claim
If you suffer pain from an auto-accident, click here to learn if non-surgical decompression is right for you.